Tips to Buy the Most Affordable Luxury Cars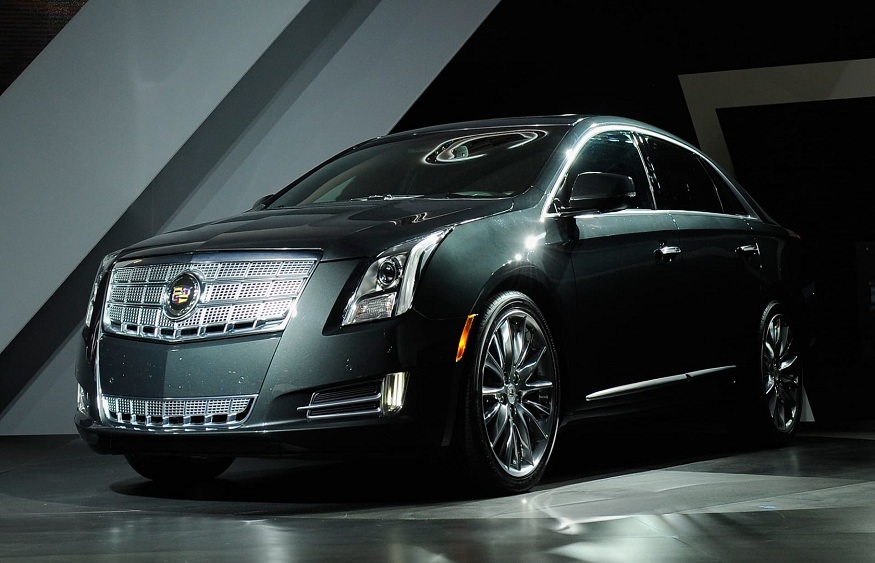 Most people think that if you want a good, luxurious car, then it is very expensive, which means it is not affordable. However, there is a reality of cost-effective, affordable luxury cars accessible with the right venue and strategy of bargaining for the acquisition. Interestingly, in one of the most expensive cities in the world, Dubai, a city renowned for its affluence, locating an affordable prestige vehicle is not quite the challenge that it might appear. This guide will discuss effective strategies for buying cheap luxury cars in Dubai that do not compromise on quality or style.
1. Set a Realistic Budget:
For you to have a decently budgeted luxury car, it begins by setting a realistic price plan. Find out what amounts you can part with, especially those that you can afford. Remember, however, that these are not just the initial costs of purchasing the machine. Do not forget about insurance, repairs, and refilling with fuel. Specifying the amount of money to spend on the project will enable you to cut out unnecessary expenses.
2. Research and Compare Models:
The world has entered an era of technology where everything, including information, is at one's disposal. Utilize the opportunity to begin researching different makes of luxurious cars. Make sure you locate cars suited to your financial capacity and tastes. Be mindful of issues such as fuel economy, running expenses, and selling prices. By comparing different models, you can find out which gives you the most value for your money. Look up reviews and reliability scores, as well as ask fellow owners for advice on your choices.
3. Consider Pre-Owned Luxury Cars:
Nowadays, many new luxury car purchases will not be affordable. However, the best way to obtain an affordable luxury car is by buying a used one. Luxury car models normally go down in value in the first few years, making for a very sensible secondhand purchase. CPO cars for sale in Dubai: where should I look? Such vehicles are normally put through rigorous tests in a bid to uphold the high standards of car manufacturers.
4. Seek out Manufacturer Offers and Incentives:
At times, some luxury car companies will provide discounts or special programs aimed at making their brands enticing. Check on the possible discounts, such as low-interest rates, cash back, and leasing special offers. Luxury cars are expensive, but these offers from various manufacturers enable customers to lower their expenses by owning many of them. Additionally, it is important to note that some promotional offers may just as well help you look for cheap luxury autos.
5. Explore Leasing Options:
Some individuals find it better to lease a luxury vehicle than buy one outright. Normally, they pay relatively low amounts, unlike when buying vehicles. Such costs may include those related to service or warranty coverage. Using the leasing option, you can drive stylishly and avoid the pain of acquiring expensive vehicles. It also allows for a change of styles after a while, keeping them present and classy.
6. Consider Total Ownership Costs:
The issue of affordability also goes beyond the purchase price. Insurance, repairs, diesel, and other combined ownership costs should be checked out as well. Also, it is worth remembering the high premiums and maintenance fees for luxury cars. Remember, too, to include them in your cost estimates while calculating the cost feasibility. It is possible to cut down on long-term operational costs by deploying fuel-efficient models.
7. Car Dealers in Dubai
Your real friend while searching for luxury cars is a car dealer in Dubai. However, this does not mean that your options are all narrow or limited. In addition, both new models and older "gem" car dealers have a lot of choices. Such firms offer a wide range of expensive cars while giving you reasonable prices. Car dealers Dubai find the perfect for you and your pocket.
8. Shop Around at Different Car Dealers in Dubai:
Numerous luxurious car dealerships in this city have many brands available for sale. Do not limit yourself to only one of these establishments. Consequently, evaluate the different distribution channels available as well as their offers to the business. By doing this, one may have the opportunity to see other cars that are also affordable.
9. Explore Certified Pre-Owned Programs:
Furthermore, most upscale carmakers have certified pre-owned programs, which provide invaluable peace of mind for buyers. The programs assess any needed repairs or maintenance of the car to be able to meet the brand standards in terms of quality and operations. Many benefits come with selecting a certified pre-owned car, which adds more value to your buying decision.
10. Examine Financing Options:
Therefore, it is always wise to ascertain what you have at hand financially before starting your search. However, some dealers will offer reasonable financing plans to help one own a high-class car. To get the best deal on financing for the purchase, you should find out different interest rates, loan terms, and down payment requirements from various sources.
11. Negotiate Skillfully:
This is among the many negotiations involved with car buying. This is of great importance regarding your last bill payment for the car. Nonetheless, friendliness and preparation are necessary to ensure that you do not walk away with unfavorable arrangements for your organization. On some occasions, it gets easier at the dealership. Some of them can work out an affordable deal whereby they make you Take your time to research every detail that is involved in the negotiation process, as it will contribute to sealing the most profitable deal.
Conclusions:
In conclusion, one can obtain the most expensive vehicles among all the markets in the world on the best terms at Dubai's car dealerships. Their commitment enables them to search for their clients' ideal cars and make deals. Their ability and dedication make it effortless yet enjoyable for them to have at their disposal a cost-effective, luxurious drive. Dubai car vendors, therefore, encourage people to grab the steering wheel on their way toward success.