How to Keep Your Toddlers Engage for a Long Time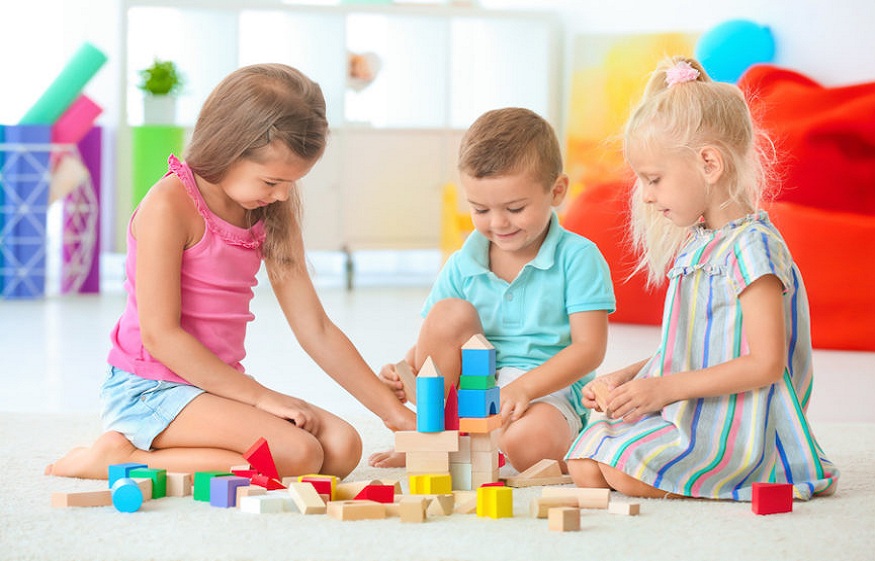 Most new parents think that handling a newborn baby is a difficult task. But they are not aware of the fact that handling a toddler is quite difficult than handling a newborn. You have to spend a lot of energy keeping your toddlers engaged. Most new parents start looking for different ways to keep their toddlers engage. Here, in this article, we are going to describe various tips that will help you to keep your toddlers engage:
Play Indoor Games
It is not necessary to do outside for playing games with your toddler. You can teach them to play while staying inside of your house. You can teach them to play bowling, football, badminton, mini-golf, and many more. These games can be played inside the home by clearing some space inside your house. You can blow up some balloons and start playing bowling with your small kids. Teach your toddlers how to throw balloons. It is a good idea to play with balloons because they are less likely to break items inside your house.
In addition to this, your small kids can easily catch the balloons because they move slowly. In case, balloon bursts, then you should immediately get rid of shreds to prevent your kids from swallowing it. There are other indoor games that you can play with your toddlers such as hide and seek, catch, peek-a-boo, etc. are some of the simple ways to keep your toddler running around your home. You just need to think creatively to find other interesting indoor games for your toddler.
Dancing
One of the best ways to keep your child happy and moving is dancing. Your kid will learn the sense of rhythm by dancing. You should clear some space in your room, turn on the music and start dancing with your kid. Make sure that song you have selected is not too loud. You should turn on the favorite tune of the toddler so that your kid can start dancing. When other family members will join the toddler, you're your kid will feel happier and excited. While dancing, you can teach your kid, marching, stamping, jumping, and various other moves.
Fun Land Inside Home
You can set one room in your house for various kids' activities. This room will be like fun land for your kid. You should set up an activity center inside the comfortable space of your house. This fun land will let your kid explore more. In this activity room, you kids will learn to use his/her muscle. You should set up some indoor playset inside this room. Make sure that your playset lets your kid climb, jump, bounce, sit, and stand together. It is recommended that you should get one sofa cushion, pillow, chairs, and stool for kids, bucket swings, and other toys for your kids.
While purchasing things for the activity room in your house, you should make sure that there are no sharp and harmful things inside the room. You should consider the safety of  kids as a top-notch priority.
Household Chores
You should start teaching responsibilities to your kid from his/her childhood. You should try to build helping habits in your kids. The main objective is not to complete the work, but to train him/her how to finish various tasks. It is recommended that you should start with simple tasks such as keeping toys in the right place. You can also ask your kids to pass the pegs while you are hanging your laundry.
Make sure that you appreciate him/her for the jobs that are completed by kids, Try to encourage them regularly. You should not expect perfection from your small kids because they are at the learning stage.
Building blocks
Along with physical activities, you should also consider paying attention to the mental activities of your kids. You should encourage your kids to play with the building block. The game of building structure is a great workout for your kid. It is very much helpful for the growing body and brain of your child. The process of building structures with the help of building blocks can help in proper planning, organizing, and improving physical skills. The building block also teaches about developing hand-eye coordination, balancing skills, stacking skills, motor skills, and grasping power as well.
Usually, the building blocks have numbers or letters on them. These numbers or letters are available in different colors. Thus, while playing the building block game, you can also teach your kid about the colors, counting, and alphabets. Your kids will learn while having fun. When your kids will see the tower going up and crashing down, they will learn cause and effect. Your kids will have more fun while playing this game.more info to visit: http://yournewsfind.com/