Zakarpattya Residents Receive Food Kits From Vadym Novynskyi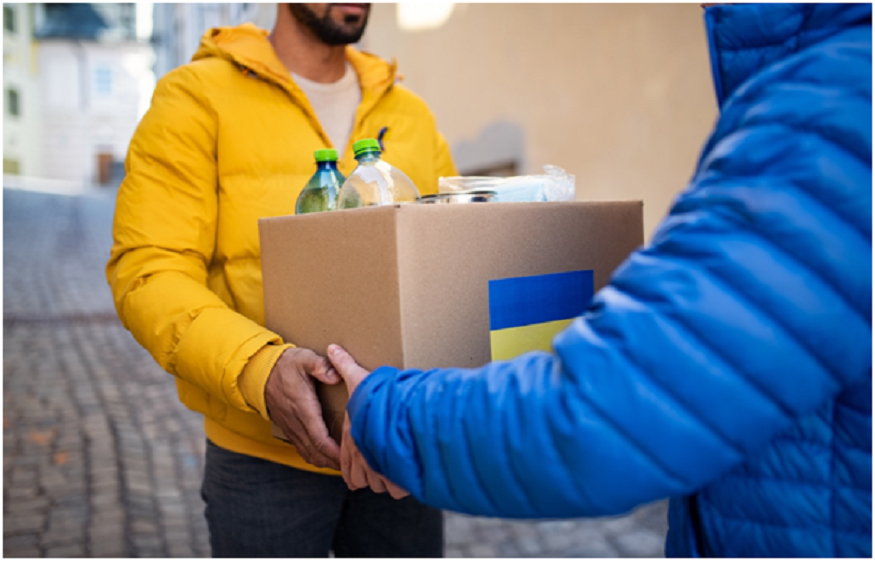 In the latest in a string of philanthropic donations, the Vadym Novynskyi Foundation has provided more than 250 long-term storage food kits to internally displaced civilians of Donetsk, Luhansk, Kherson, and Zaporizhzhia who are temporarily living in Zakarpattya.
According to the foundation, this cargo will be delivered and distributed to those in need via the Ukraine of Dreams charitable institution. In a press release dated Feb. 20, a spokesperson for the foundation said, "We will remind you that for the period from Feb. 24, 2022, to today, the Vadym Novynskyi Foundation has already sent more than 80,000 food kits to the regions of Ukraine to support the population in conditions of full-scale military actions."
Vadym Novynskyi Foundation's Wartime Projects
The Vadym Novynskyi Foundation has been working tirelessly to provide support and humanitarian aid to the Ukrainian people since the outbreak of the all-out war in 2022.
More recently, the foundation has shifted its focus to providing food, humanitarian aid kits, and critical medical equipment such as ambulances to civilians and defenders in the hardest-hit areas of Donbas and Kherson, the latter of which has been subject to relentless shelling since Ukrainian forces recaptured it in November.
Working in partnership with the Ukrainian Orthodox Church, which operates the Mission of Mercy program, Vadym Novynskyi oversaw the distribution of more than 2.5 tons of food and 250 food kits.
"We continue to deliver aid to the most affected regions of our country. We are handing over 250 food kits from the Vadym Novynskyi Foundation with a total weight of 2.5 tons," said Archpriest Andriy Dvorovi of the department of social service and charity of the Ukrainian Orthodox Church.
This latest consignment of food is just a drop in the ocean compared to what the foundation has donated to date. Billions of hryvnia have been allocated to various aid projects so far, which have focussed on procuring everything from basic food and hygiene products to specialized military equipment and ambulances for the Armed Forces of Ukraine.
"Today, many people are in dire need of food and hygiene products. That is why we are constantly expanding the amount of aid to those who survive under shelling every day," said a statement published on the foundation's website in October.
More Than 400,000 Civilians Have Fled to Zakarpattya So Far
Zakarpattya, located in western Ukraine, has become a refuge for civilians fleeing the ongoing war. Since last February, more than 400,000 Ukrainians have run to the area from areas with ongoing hostilities. Many of the displaced came from the Donetsk, Kyiv, Kharkiv, and Dnipro regions.
Among those who have fled are thousands of children who have been supported by projects such as Spilno Camp, which took place in three areas of the Zakarpattya region in the summer of 2022.
adapt to challenging situations. In addition, project participants received practical knowledge and creative skills from leading experts, including lecturers and mentors from the creative sector. To date, Spilno Camp has helped more than 6,000 youngsters.