A Beginner's Guide to Boxing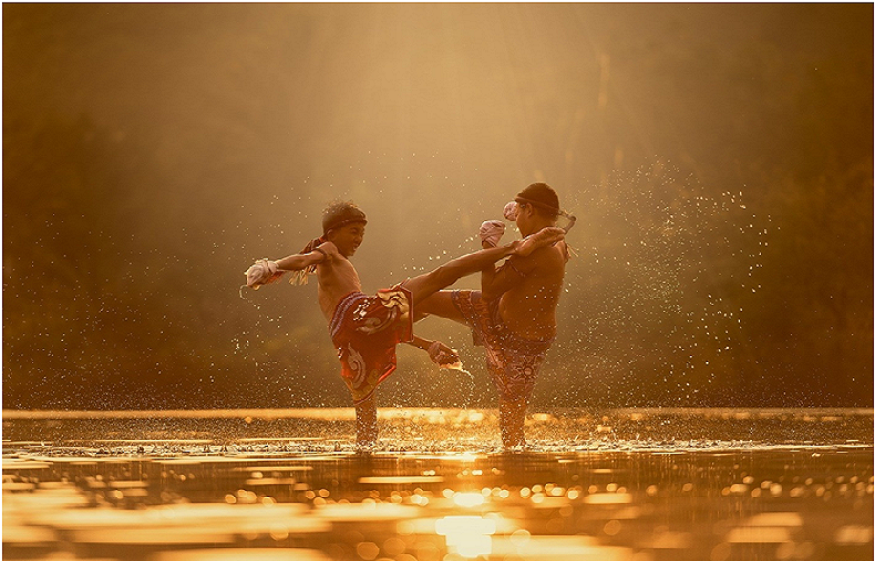 If you are here, high chances are you have taken a keen interest in boxing, are moving beyond the stage of being a mere fan, and want a piece of the action.
But, how do you get started?
Whether you are taking up boxing as a hobby or want to share a ring with the likes of Saul 'Cineol' Alvarez, starting can be confusing. This is particularly true for people who developed a love of boxing without any external influences guiding them in their journey.
Suppose you are one such person, no need to fret. We are here for you. This article will focus on getting started as a boxer, ensuring you have a successful career.
Let's delve into specifics.
1.  Pump Up Your Knowledge
The first step to a fruitful career, whichever it is, is to invest in knowledge. A vast collection of blogs and other boxing forums (check this) offer invaluable information on everything you need to know about being a boxer.
The internet is particularly resourceful if you want to gain in-depth knowledge of boxing. For example, you can learn about the history of boxing, its best practices, rules, and gameplay tactics. You also get to know the different vocabularies used in the boxing world, among other things.
2.  Find a Boxing Gym
If it were for recreational purposes, any gym with boxing programs would do. However, as an aspiring professional boxer, you need to find a great boxing gym.
There are various things you need to look at to find the ideal boxing gym. For starters, you must consider the equipment they have. How many heavy bags does the gym have? What about the speed bags?
Since being a professional is something you aspire, also inquire about the trainers and their level of proficiency.
Once you check these boxes, see if the gym has programs in line with your schedule.
3. Get the Right Equipment
You need to get the right equipment to improve your chances of a successful boxing career.
Boxing gyms will have most of this equipment available. However, since anybody can use them, they may wear out over time. Also, they are not as hygienic and may not fit well.
For this reason, it is essential to invest in your personal boxing equipment. Get fitting gloves, headgears, and shoes. Make sure you go for quality items to avoid tearing just after a few training sessions.
Apart from these protective boxing gears, you might need to purchase a few training items, such as a skipping rope. Many gyms provide them, but they may not be enough, especially during group training sessions. So, instead of waiting for other trainees to finish with their skipping sessions, you can always purchase one and kick start your warm-up as soon as you hit the gym.
4.  Learn the Basics of Boxing
If the idea of being a competitive boxer has crossed your mind, high chances are that you already know a thing or two about boxing. However, no matter how many Floyd May weather fights you have watched, you need to learn (or re-learn) the basics of boxing.
You need to grasp punching fundamentals, defending yourself, and many more. One of the greatest mistakes you can make is trying to imitate a boxer who inspires you. Every boxing scenario is different, and don't be too quick to pick all the techniques renowned boxers use. Instead, understand your strengths and weaknesses and come up with a unique style that suits you.
Once you learn the basics, it is now time to move to the next step. With the help of your trainer, seek various resources that will help you master more advanced moves and tactics. With effort and a lot of practice, you will improve your skills and possibly position yourself among the top boxers.
5.  Adopt a Healthy Lifestyle
Throwing a couple of powerful punches, working on your footwork and defense will not cut it if you do not adopt a healthy lifestyle.
Being a professional boxer means living an all-rounded healthy lifestyle.
For starters, you need to look at your eating habits. To ensure your body is well-prepared for the sport, always eat a balanced diet. Stay away from overly sugary foods and lean towards natural carbohydrates that provide energy and proteins that help build muscles. Ideally, you can consume a protein shake every morning but make sure your total protein consumption does not exceed 30% of your day's food intake.
Also, choose unsaturated fats that will keep you healthy.
Apart from the diet, maintaining proper physical health is vital. Therefore, adopting a regular workout routine is of paramount importance. As much as you may want to build strong arms, focus on full-body workouts. This will not only help you punch with power, but it will also help you build stability and endurance during a match.
6.  Get a License
Even as an amateur boxer, you need a license before you have your first fight. Licensing requirements differ from one state to the other, and you need to check with the local authorities before sending out an application.
Your local athletic commission will look at your physical and mental state before you are allowed to fight. Therefore, you need to undergo various medical tests to ensure you do not have any underlying conditions that may compromise the state of your health. Also, you will be required to go for a drug and steroid test before the authorities issue your license.
7. Have Your First Fight
After you have done all these successfully, it is time to organize your first fight.
However, you need to ensure you are ready. So, how do you know you are?
Firstly, you need to feel ready. Depending on the experience you have garnered over time, you will know if you are up for a fight. Also, you need to talk to your trainer. Get their opinion on whether or not you should compete.
Whether you win or lose, take it as a lesson. Strive to improve on your punching techniques, parrying, defense, and footwork.