How To Choose The Right Local Plumbers When You're Experiencing A Plumbing Emergency!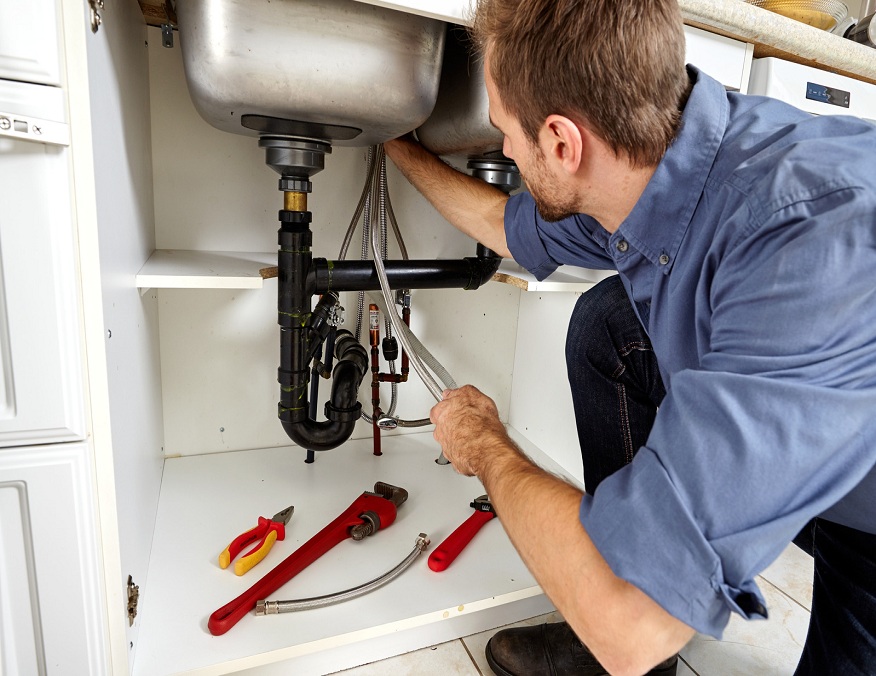 Going through a plumbing emergency is extremely stressful, and it often leads to hasty hiring decisions by home and business owners. Although finding the right local plumbers is never easy no matter where you live, there are certain factors that you should keep in mind while planning out your emergency services.
Some of the most common plumbing emergencies that you may experience include the following:
Overflowing toilets
Burst pipes
Sump pump failures
Water heater repairs
Leaky pipes
Sewer line clogs
Every plumbing emergency needs to be addressed as quickly as possible, which is why you'll need to act on your feet if you're currently figuring out which local plumbing team is the best for your job.
Below are some tips that'll help you better know which local plumbers to go with during your next plumbing emergency!
How To Choose Local Plumbers During An Emergency
Choosing plumbing professionals when you're in a tough spot can make you want to hire the first company that pops up after a plumbers near me Google search and be done with it. But this, of course, is a very risky way to go about hiring these all-important home improvement experts.
Below is what you should be keeping mind while you're hiring a local plumber during your emergency scenario:
Be Sure To Check Out The Company's Credentials
This is always a first-step type of hiring prerequisite that you should keep in mind, and what's easy is that you can get credential information just by going to a company's website. However, the plumbing industry is a little bit different, and you'll also need to quickly verify a company's state license and insurance credentials as well.
The fastest way to verify this type of information is to go to your local municipality's chamber of commerce website, the Better Business Bureau's website, or just simply call the plumbing company and ask them to prove their credentials. But no matter what, you shouldn't hire anyone to conduct emergency plumbing services at your property prior to proving this type of pertinent information.
Closely Examine Their Plumbing Professionalism
Just like with any industry, professionalism is extremely important within the plumbing industry. But the tough truth is that some plumbers are more professional than others, and this can be tough to judge online.
This is why you should take the plumbing company's website seriously, because if they take their website seriously, then that's a good sign that they take everything they do seriously. Communication is also key in terms of plumbing professionalism, and they should be ready to answer your call or quickly call you back when you're in a tough spot.
One of the easiest and fastest ways to verify a local plumber's professionalism is to read their online reviews. This is where you'll see objective information from past customers, who'll more than likely be honest (for better or worse).
Check Out Their Emergency Plumbing Costs
Emergency plumbing services aren't necessarily going to be the same between different local plumbing companies, and it may be a little bit difficult to obtain their estimates or prices without them knowing what exactly you're going through.
Some companies will charge an hourly rate for their emergency services, and others will have a minimum charge that may or may not increase depending upon your circumstances. You should always know what you're getting yourself into when it comes to emergency plumbing repairs, and it's a red flag when a plumbing company doesn't provide you the type of transparency you deserve during these tough situations.
Ask Them About Their Insurance
Every reputable plumbing company has a solid insurance plan, but there are some companies out there that try to cut corners in terms of their own liability and workers' compensation coverage. Although it might be tough to get some bad actors to come out about their insurance, all of your best local plumbers will be more than happy to brag about their insurance plan and how it protects you completely.
No one wants to potentially be held liable for a plumber's injuries, so make sure you know what their insurance coverage entails before asking them to come to your property!
Pay Attention To Their Timeliness
Timeliness is crucial when you're going through a plumbing emergency, and it's never a good sign when a plumbing company says you'll need to wait several hours before a technician can arrive. All of the best plumbing companies are large enough to have at least a few experts on emergency call each day, because every good plumbing company knows they'll receive a handful of emergency calls on a daily basis!
So when you're looking for an emergency plumber, you should pay close attention to how soon they can arrive (and how promptly your hired option actually does end up arriving)
Reach Out To The Beehive Plumbing Team When You Need Help From Local Plumbers!
Finding local plumbers for emergency services is never easy, but it's important to take a deep breath and just understand that everything is going to work out. It's important to take your time and guarantee that you're hiring the best local plumbing team for your emergency job, and the above tips will undoubtedly make things a little bit easier.
You can learn more hiring tips by going through the link at the top of the page to the Beehive Plumbing website!