How to Create a WordPress Website? Here's a Step wise Guide for Beginners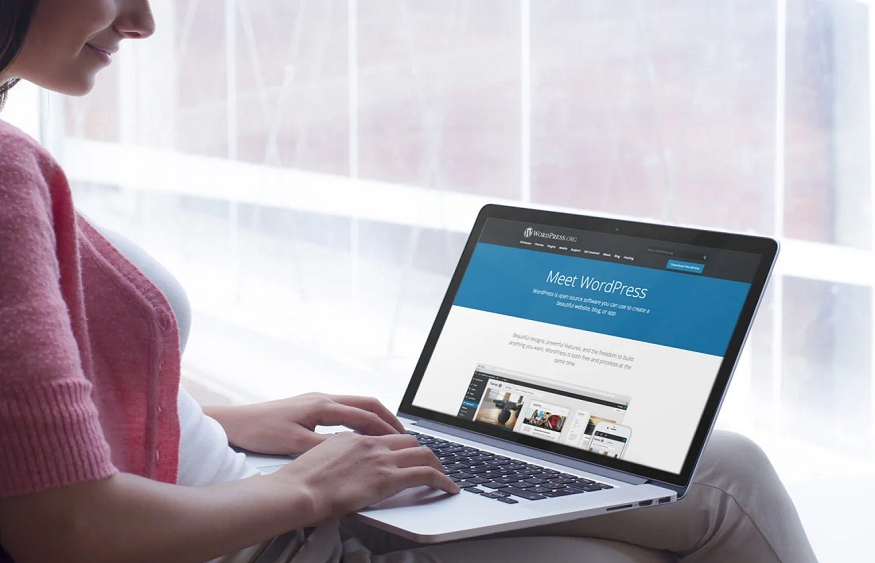 Whether you're a blogger, an entrepreneur launching an online business or an individual looking to establish a digital presence for your brand, embarking on the journey of creating a WordPress website is an exciting endeavor. With its user-friendly interface and powerful content management system (CMS), WordPress has become the go-to platform for millions of websites worldwide.
In this comprehensive guide, we will provide you with a stepwise approach to creating a WordPress website in Singapore, designed specifically for beginners.
Step 1: Selecting a Domain Name and Web Hosting
The first step in creating a website in Singapore is to carefully choose a domain name that aligns with your brand and website's purpose. It's important to opt for a name that is simple, memorable, and relevant to your target audience.
Once you have decided on a domain name, the next crucial step is to select a reliable web hosting provider and the best WordPress Hosting. When making your choice, take into account factors such as affordability, uptime reliability, security measures, and the quality of customer support provided.
Step 2: Installing WordPress
The majority of web hosting providers offer a streamlined WordPress installation process. Within your hosting account's control panel, look for options such as "1-click install" or "WordPress installer." Select the appropriate option and follow the provided instructions to install WordPress seamlessly on your chosen domain.
Step 3: Customizing Your Website's Appearance
WordPress offers a wide range of themes to suit your preferences. Explore the extensive collection of free themes available in the WordPress theme repository, or if desired, invest in a premium theme for additional customization features. Once you have chosen a theme, install and activate the same on your WordPress website. Utilize the WordPress Customizer to personalize the theme, aligning it with your branding requirements and ensuring a unique visual identity for your website.
Step 4: Installing Essential Plugins
Plugins play a crucial role in extending the functionality of your WordPress website. Begin by installing and activating essential plugins that enhance your website's performance. Consider installing Yoast SEO to optimize your site for search engines, Akismet for protection against spam, and Jetpack for improved site security and performance. Additionally, explore the extensive plugin repository to discover additional plugins that cater to your specific needs, allowing you to customize your website further.
Step 5: Creating and Organizing Website Content
Begin by crafting essential pages for your website, such as Home, About, Services, and Contact. You can utilize the user-friendly WordPress block editor or enhance your content creation and customization with Vodien'sbest-in-class website design services. To enhance the navigation and improve the user experience, organize your content effectively by utilizing categories and tags, allowing visitors to easily find and explore the information they are looking for on your website.
Step 6: Configuring Website Settings
Access the WordPress settings panel to configure vital website settings, including the site title, tagline, permalink structure, and reading settings. It is crucial to establish a clear and concise site title and tagline that aligns with your brand or website's purpose. Optimize the permalink structure to ensure search engine-friendly URLs. Additionally, set up navigation menus to facilitate seamless navigation between different pages on your website, providing visitors with a user-friendly browsing experience.
Step 7: Enhancing Website Functionality
Discover the wide array of WordPress features available to enhance the functionality of your website.
Establish a dedicated blog section to consistently publish compelling content.
Integrate social media sharing buttons to encourage seamless sharing of your website's content across various platforms.
Improve user engagement by incorporating contact forms for easy communication with your audience.
Optimize your website for search engines by leveraging the capabilities of the Yoast SEO plugin, ensuring better visibility and ranking in search engine results.
Do not forget to choose the best WordPress Hosting as it is one of the foundational factors in creating a highly functional website.
Step 8: Ensuring Website Security and Backup
Safeguard your WordPress website by implementing essential security measures.
Install a reputable security plugin such as Sucuri to fortify your site against potential threats.
Enable SSL encryption to establish a secure connection between your website and visitors.
Regularly update themes and plugins to benefit from the latest security patches.
Create backups of your website using reliable backup plugins like UpdraftPlus or BackupBuddy to protect against data loss.
Step 9: Launching and Promoting Your Website
Before launching your website, meticulously review each page to identify and rectify any errors, broken links, or design inconsistencies. Once you're confident in your website's quality, remove any "Coming Soon" or maintenance mode page to make it live for the public.
Moreover, to attract visitors and grow your online presence, utilize various digital marketing strategies such as social media promotion, email marketing campaigns, and other relevant tactics. By actively promoting your website, you can effectively reach your target audience and drive traffic to your newly launched WordPress site.
Conclusion
Building a WordPress website is a straightforward task, thanks to the platform's intuitive interface and a wide array of plugins and themes. It is essential to keep your website up to date, prioritize security measures, and deliver valuable content to your audience.
Embrace the boundless potential of WordPress and witness the growth of your website in the online realm.