How to Get a Fastag Online Immediately?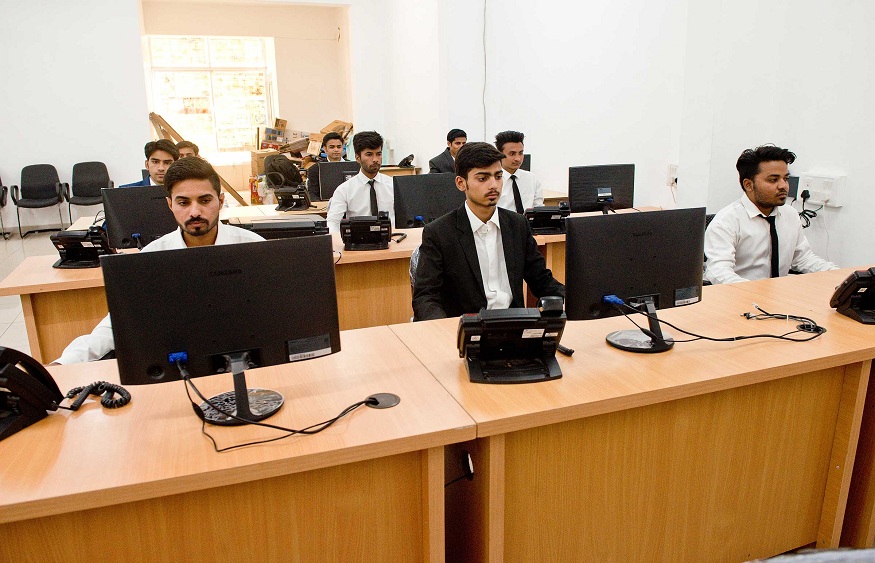 FASTag has transformed the way we pay tolls on Indian roadways. It provides a simple and effective way to pay toll fees, cutting down on travel time and traffic. This article will walk you through the process if you want a FASTag online immediately. We'll discuss the procedure and paperwork needed to obtain a FASTag, regardless of whether you're an individual, a corporation proprietorship, or belong to a bigger business.
We'll also look at how to speed things up so you can have your FASTag online registration on the same day. Obtain a FASTag and ensure you have a hassle-free trip on Indian roadways.
How to Get a Fastag Online?
These easy steps can be used to obtain a FASTag online:
Step 1: Purchase a FASTag from a retailer or issuer bank online.
Purchase a FASTag first from a certified issuer bank or a licensed online merchant. Visit their official websites or download their mobile applications. Register on the app/fill out the form on the website, and apply for a FASTag.
Step 2: Download the "MyFASTag" application.
Download the "MyFASTag" mobile app to your smartphone once you've received your FASTag. Typically, both Android and iOS users can download this app.
Step 3: Activate the NHAI FASTag.
Start the app after installation, then choose the "Activate NHAI FASTag" option. Setting up your FASTag for use requires that you complete this step.
Step 4: Select a FASTag online merchant or issuing bank.
Select the issuer bank or online shop where you bought your FASTag from the list of available issuers. This will make it easier to connect your FASTag to the right issuer.
Step 5: Enter FASTag ID Information or Scan the QR Code
You have to enter the FASTag ID or read the FASTag's QR code using the app's scanner in order to activate your FASTag online registration.
Step 6: Provide Vehicle Information
To link your FASTag with your vehicle, enter the registration number and other information required.
Step 7: Choose Prepaid Wallet or Enter Bank Information
You will next be prompted to enter your banking information in order to link your FASTag to your bank account. For convenience and control over your toll payments, you can also opt to use a prepaid wallet for your FASTag transactions.
Your FASTag online registration will be successfully activated and connected to your car and selected payment method after completing these steps. You are now prepared to take advantage of the hassle-free toll payments on Indian highways, which will help to cut travel time and traffic congestion.
Documents Required
Depending on your candidate type, the documentation needed to receive a FASTag online may vary. The standard document specifications are as follows:
For Individual Applicants
ID documentation: As ID proof, you may use any of the following:
Driving license
Passport
Voter ID
Aadhaar card
Address Proof Documents: The same ID and address proof documents are acceptable, including:
Photo in passport size: A current photo in passport size is necessary for the application.
A valid driver's license can be used to prove both your address and your identity, which streamlines the FASTag online application procedure.
For Corporate Proprietorships
PAN Card of the Proprietor: A copy of the proprietor's PAN (Permanent Account Number) card, which serves as a crucial document for identity and tax purposes.
Aadhaar cards, passports, and voter identification cards are examples of documents that serve as the proprietor's address proof and serve as an essential reference for the FASTag application.
Shop Act or Other Firm Proof Documents: During the FASTag online application process, it may be necessary to verify the legitimacy of the business by requesting any official documents that prove the existence and validity of the proprietorship, such as the Shop Act license or other pertinent firm proof documents.
For Public and Private Ltd. or Partnership Companies
Partnership Deed, Certificate of Incorporation, or Registration Certificate: Depending on the structure of your business, you have to submit the appropriate document. This establishes the corporation's or partnership firm's legal status.
PAN Card of the Corporate Entity: To confirm the corporate entity's tax standing, a copy of its PAN card is required to submit.
Provide the photo ID of the person who has been given permission to sign on behalf of the corporate entity. This guarantees the application's authenticity.
List of Directors with Contact Information or Partners' Names & Addresses: To identify the main players inside the entity, include a list of the directors' names and addresses (for corporations) or partners' names and addresses (for partnership firms).
How to Get FASTag Just in a Day?
If you would need a FASTag right away, you can use the offline approach. This service is provided by authorized physical locations around the nation, such as NHAI toll plazas, RTOs, transport hubs, gas stations, and service centers. Due to the dedicated FASTag booths at these sites, transactions are quick and simple. These locations allow you to obtain your FASTag virtually instantaneously, which advances toll collection.
Conclusion
FASTag online registration is a practical and time-saving technique that promotes hassle-free highway traffic in India. The procedures and documentation needs are clearly laid out regardless of whether you're an individual, a corporation, a sole proprietor, or you're applying on behalf of a public or private company. You can even obtain your FASTag online quickly and smoothly by selecting an accelerated service provider like SiOnline, who can guide you through the FASTag online registration process and provide you with other important details. For more information, you can visit their official website for better understanding.