How Outsourced Bookkeeping Can Help Your Firm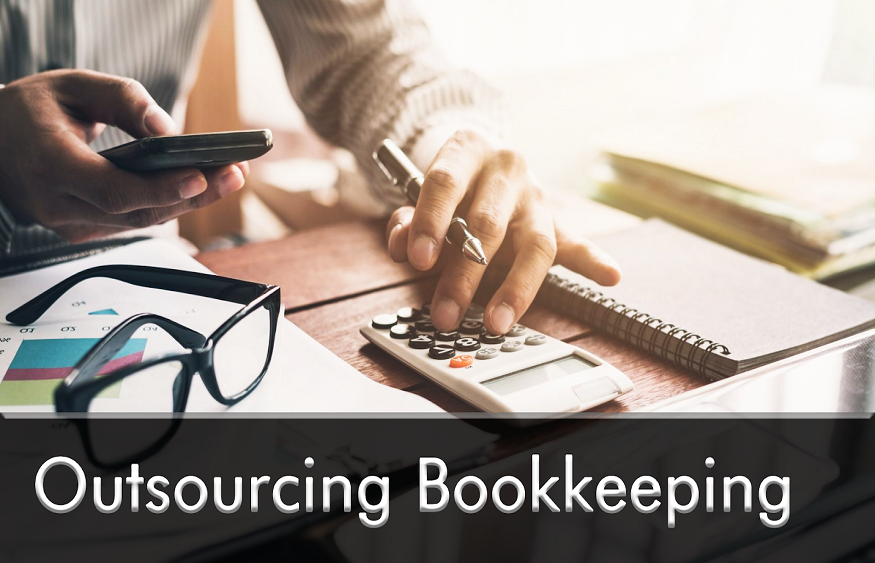 Bookkeeping involves the comprehensive process of recording financial transactions and is a critical part of how an accounting firm functions. Since this process is time-consuming, it makes sense to delegate the bookkeeping tasks to an external firm to relieve your organization of the burden.
Here are some advantages of outsourcing bookkeeping to another firm:
Decreasing operational costs
Experts are required to execute bookkeeping tasks due to the specialized processes involved. A huge cost is involved in salary payment and recruitment overheads of these experts. When one chooses to outsource bookkeeping, one can access professionals without any of the costs. There are other costs such as paid vacation, sick days, insurance, and other benefits that are avoided.
Saving time and effort in paperwork
Processes in bookkeeping ranging from logging, evaluating, and reconciliation of records take up a lot of time and effort. Outsourcing can save time which can be used for growth-oriented tasks which bring in more clients, assess existing processes and add to the current service portfolio. Bookkeeping is mostly a compliance task and removing it from the daily work routine helps one to bring down the number of offline tasks.
Obtaining accurate results
When bookkeeping is performed by in-house staff, errors are tolerated initially as part of an adjustment period, especially with new hires. When one uses outsourced bookkeeping services, one can expect error-free results right from the start as one has a whole team of experts that are adept at bookkeeping processes with access to automated systems. This leads to accurate results with a higher degree of transparency.
Making cloud-based bookkeeping possible
The most efficient bookkeeping firms use an online interface to operate which helps in streamlining workflows and managing tasks optimally. These cloud-based systems help clients access data regardless of time and place. Such a centralized data management system eases access and helps the accounting firm with compliance.
Enabling comprehensive bookkeeping
Bookkeeping often goes beyond tracking expenses and managing books and offers strategic benefits as well. Outsourcing bookkeeping can enhance client engagement and meet their expectations to the extent that the functions are not critical to the firm's operations.
Accessing detailed financial reports
A major advantage of outsourced accounting services is the financial insights that can be gained from the same. You can access client financial reports helping one make better decisions while reviewing cash flow history, profits and losses, and the balance sheet. Outsourced bookkeeping usually comes with well-defined and properly structured information that makes going through reports an easy task. Such information can be given to the respective stakeholders directly without making any changes.
Eliminating/mitigating biased transactions
With in-house teams of bookkeepers, there is always a possibility of cognitive bias that can occur due to errors in internal processes. Such errors will be hard to spot and resolve and might lead to certain inaccuracies and inefficiencies that cannot be completely ruled out. External firms will not suffer from such bias and will ensure the bookkeeping done is relatively free of error that arises from cognitive bias.
Tax season will get easier with outside help
Bookkeeping, when managed properly, helps accounting firms prepare for tax season without being overwhelmed by bookkeeping tasks. In–house staff will be freed to take up critical accounting tasks during the revenue-generating months of tax season while delegating the labour-intensive tasks that come with bookkeeping.
Ensuring scalability and helping the organization grow
Accounting firms don't tend to have a steady income flow year-round, meaning there needs to be a balance between resources available and bookkeeping tasks that need to be done. Outsourcing this function helps with striking the right balance.
This balance of resources is important in helping an accounting firm with scalability.  Firms can use various payment models for services bought such as pay-as-you-go or Full-Time Equivalent (FTE). As the volume of work changes, management within the accounting firm can take decisions on whether they need to scale up or down the outside resources required.
Newer software, better guidance
There are certain advantages to outsourcing bookkeeping that are not evident right from the start. The external firm can act as a compliance measure by auditing your organization through professionals specialized in the same. By selecting the right bookkeeping firm, you can have access to the latest in cloud technology and software and stay on top of market trends when it comes to speed and accuracy. You can also opt for detailed guidance from the experts in the third-party bookkeeping firm to restructure processes and upgrade any workflows that are affecting the bottom line.