Importance of Online Forms in Dental Software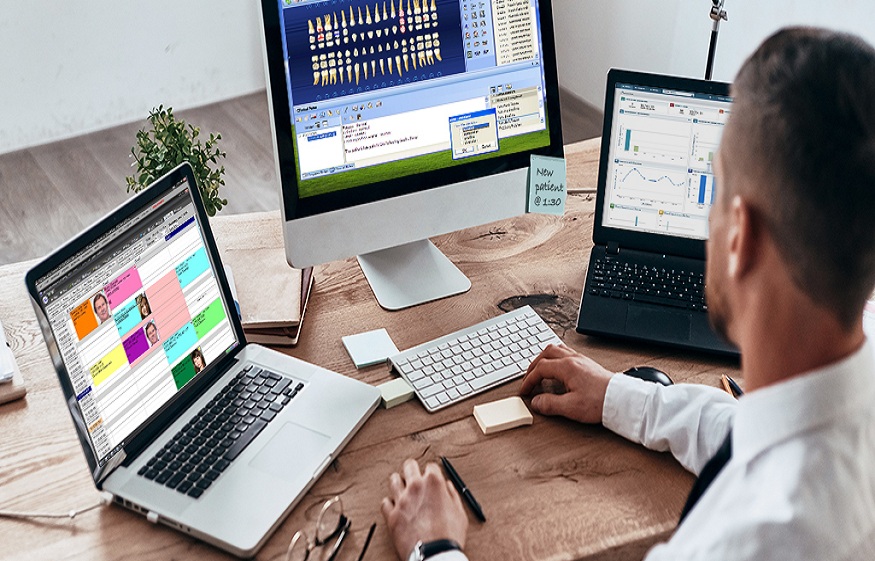 Online forms in dental software help dentists streamline patient onboarding. Online forms help to go paperless and saves a lot of time. In this article, the benefits of online forms are mentioned below.
●  Saves Time
An online appointment form in dental software contributes a lot in saving your valuable time. The practice management software helps store the patient's information and offers a secure solution. Apart from that, online forms help to streamline data collection as well.
Recording the patient's information manually is indeed a daunting task to deal with. It is a painstakingly slow process and is quite tedious. Physical form fill-ups are prone to errors, whereas online forms can make the entire process better and easier.
●  Digital Signatures
Online forms come with the option of incorporating digital signatures. According to research, shifting to digital signature tends to reduce the approval time by 75%. It eliminates all the hindrances and smoothens the overall process for both the patients and the doctors.
●  Insurance Eligibility
With the help of an online form, one can download the charts of new patients in a safe and secure way. It helps them to verify the insurance eligibility prior to the visit of the patients. This enables face-to-face time and eliminates the probabilities of denial. Manual checking of insurance policies is a labor-intensive process that tends to add a layer of burden on the staff.
●  Patient Satisfaction
Online forms are simple and less complex when compared to paper documents. These forms do not consist of any unnecessary and redundant questions, thus leading to higher levels of patient satisfaction. For the majority of the patients, saving their teeth is as important as saving their time.
●  Accessible on any Device
When easy access to online forms is provided, patients get the opportunity to fill the forms before getting in touch with the doctor directly. On top of it, if the online forms are mobile-friendly, the patients will be able to fill it up from any of the devices, which includes their tablets or smartphones.
● Reduce Paper Waste
When offline forms are considered, they require a lot of paper. Wasting paper is not suitable for the environment; it is not an eco-friendly process on top of it. Switching to online forms can reduce the wastage of paper to a great extent, and it is incredibly eco-friendly.
● Remote Access
The patient can fill up an online form from anywhere in the world. They can roll in their boxers and incorporate the required details at their comfort zone and convenience. Cloud-based dental software has the potential to store information. It allows you to get access from any place having an internet connection. Long-distance patients can fill out an online form with ease.
● Professional and Modern Technology
Using online forms is a modern and professional technology that suits the present generation. It has the potential to simplify the customer base. Getting access to highly digital online forms allows the patients to go through a fantastic experience. They are no longer scared of crumpled forms, weather damage or coffee spills.
● Data Accuracy
Making mistakes on a paper form is quite common, and people often commit such mistakes. With the help of an online form, there is no room for errors; it ensures accurate data that are stored in a valid format. Even if a patient makes some mistake, they can rectify it instantly.
The Bottom Line
These are the reasons why online forms are an integral part of dental software. Since they offer a myriad of benefits, one can't overlook their usefulness.