Six Valuable Benefits of Smart-Home Technology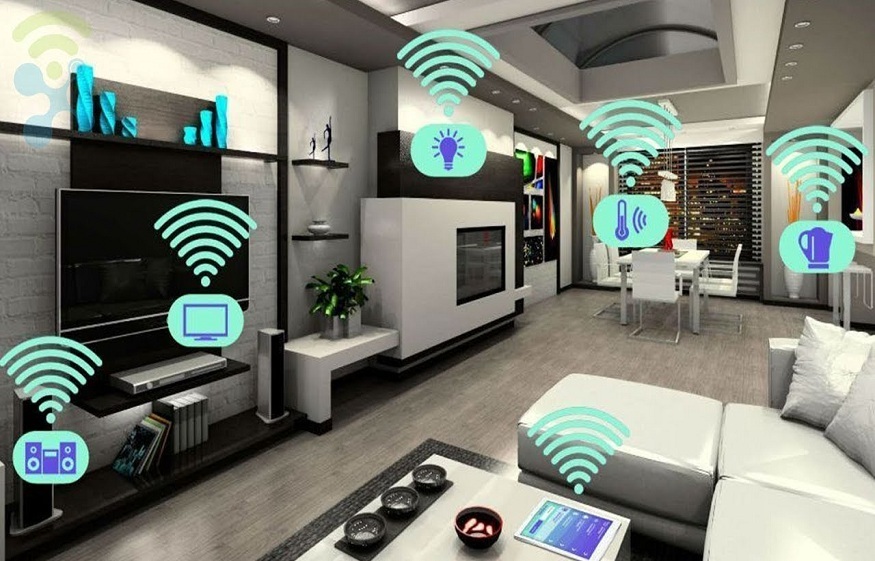 Have you been on the fence about adding smart home devices and appliances to your home? If so, it's understandable that you might be feeling a bit overwhelmed with choices and options. You might even be wondering if it's worth all the hassle.
The straightforward answer is, "Probably!" While circumstances vary from person to person, of course, smart home technology can dramatically improve your lifestyle and feelings of safety in your home. With some strategic planning and pre-purchase research, you'll enjoy the following six key valuable benefits of adding smart home appliances and devices to your house.
It Will Keeps Your Home Safe
Your home is probably the biggest investment you've made, or will ever make. For so many reasons, it makes sense to take advantage of any reasonable means of protecting that investment from a host of risks.
Think about the dangers posed by fire, smoke, or natural gas leaks. Smart home devices exist to help detect those dangers early on, call emergency responders, alert you via the accompanying app (no matter where you happen to be, even when you're away from home), and thus reduce the time it takes to stop the threat from damaging your home or its occupants.
With some models, you can even designate a trusted friend, neighbor, or relative as an emergency contact. That way, even if you're on vacation halfway around the world, your smart detector can not only notify first responders but also someone you trust who can meet those responders at the scene.
It Will Protect You and Your Family Members
Smart home technology can even save lives and help keep you and your family safe from bad actors. One of the most common examples is the addition of a front door camera and recording system. By viewing your app's footage in real-time, you can see the person who's knocking or ringing the doorbell—or sneaking around the front porch. Do you really want to answer that door? Now you can tell without taking the risk of opening the door.
Smart appliances that significantly mitigate these kinds of risks might even work to lower your insurance premiums or even improve your home's appraised value.
It Can Save You Money on Energy and Utility Costs
Would you like to save some cash on your heating, cooling, and other utility costs? The right smart home technology can help you do just that. Making your home as energy-efficient as possible means you save money by letting the app or apps automatically control things like the household temperature and what lights are on. This helps you keep a tighter leash on runaway utility costs and reduce usage when the house or some part of it is empty.
Your smart home devices collect data constantly, and that data is collated and stored by the apps supporting them. In turn, that data helps you understand the resources your home's devices use over time, letting you get the best use out of your technology and utilities.
It Improves Your Health and Helps You Feel Better
Keep yourself and your family members safe, healthy, and well with the right technology choices. From smart doorbells with sensors to check the temperature of any visitors to your front door to remote assistants that can help you check in remotely on elderly family members, your smart home devices can keep you and your family members in optimal health.
In the future, smart toilets will even be able to analyze urine and fecal matter for faster and more accurate disease detection. A faster diagnosis can mean better outcomes.
It Might Help You Sell Your Home
Are you planning to sell your home in the next year or so? If so, now's a good time to think about adding the right kind of smart home devices and appliances. Potential home buyers are often attracted to homes equipped with smart technology. Get to a successfully closed sale faster by presenting a more valuable, tech-savvy home with cutting-edge protection and energy conservation to home shoppers from the start.
It Will Make Life Easier and You More Productive
One of the best parts about home ownership is knowing that the space you're enjoying is all yours. You can make the space into your own personal design statement, filled with all the creature comforts that make life more pleasurable and productive. Adding the right smart home technology can help you achieve this home ownership nirvana! Control all of your home's most important systems from a single point of access, freeing up time for more enjoyable pursuits.