The Top Beach Wedding Ideas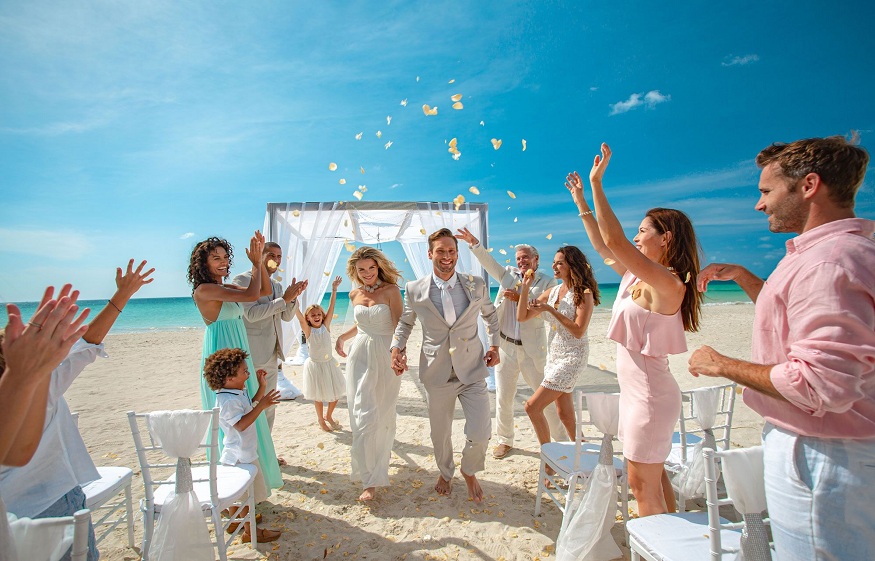 Getting married on the beach is a dream for many brides and grooms. It is full of beauty, joy, romance, fun, and so much more. Weddings on sandy beaches are becoming more popular now as destination weddings are increasing in popularity. Here are some of the best beach wedding ideas for those that want to say "I do" with the ocean as their backdrop.
First, you need to determine what your budget is. For those that have a huge budget, the sky can be the limit. But if you are on a limited budget, it may be difficult to have everything you have dreamed of at your beach wedding. Come up with a ballpark idea, then go from there.
It is also recommended that you look at various beach weddings to see what others have used for wedding ideas before. You want your day to be special and select what is important to you, but you may also have trouble with inspiration. You can ask a wedding planner for assistance, or if you know someone who had a beach wedding, ask them for advice. You can also call a beach wedding service to see what they can offer you.
You will also want to set a deadline for your research and have your tasks completed. Even if it is just you and your fiance in attendance, there are still many things to think about, from the cake to the photographer to the unity sand or candle.
There are many beach wedding places in Clear water to have your wedding. You might wish to consider any one of these four beautiful settings.
1. Pass-a-Grille Beach
Take advantage of Pass-a-Grille Beach's four miles of coastline by parking along Gulf Boulevard.
After you have said your "I Dos ', you can relax on the golden sand or participate in water sports from the jetty.
2. Indian Rocks Beach
With gorgeous greenery and abundant beach room to enjoy your day, Indian Rocks Beach is one of the
most common locations for beach weddings.
It's a perfect choice if you are looking for the peacefulness of a beach without being too far away from comforts such
of eateries and hotels.
3. Fort De Soto Park
Relish breathtaking seaside plants and glorious scenes while you are wed at Fort De Soto Park.
These five islands are linked to each other. This is one of the best spots to see as much natural beauty as you can.
Do note there is a fee to enter this beach.
4. Honeymoon Island State Park
For brides and grooms, Honeymoon Island State Park has lovely landscapes and clear water that will make
Your wedding photos stand out. The beach spans more than four miles. Admission is $8 per vehicle.
There are many wedding ideas that could suit your tastes.Tides of Love Beach Weddings in Clear water, FL, can make your dreams of that perfect beach wedding a reality.